My Baby Gifts delivers thousands of Newborn Baby Gifts every year to hospitals, corporate offices and residential addresses. Corporate customer trust My Baby Gifts to deliver newborn baby gifts to employees, customers, associates and friends around Australia.
Corporate Clients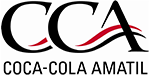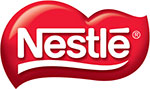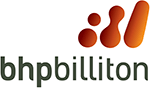 Benefits of becoming a My Baby Gifts corporate customer
Becoming a My Baby Gifts corporate customer is easy and requires no ongoing maintenance or registration. The great thing about our Corporate program is that there are no limits to your buying frequency. Order as much or as little as you like whenever you like and this will not affect your membership. Unlike some shops that have minimum orders and other restrictions, our program is flexible.
Registering as a Corporate customer will give your business a Group Pricing discount. There's no entering codes or coupons to redeem your corporate discount. Simply login and your discount will be applied to your order automatically at checkout.
The Multiple Address Book allows you to save addresses that are commonly used for delivery. Saving you time every with every order.
Tax invoices are emailed to you and you can also login to your My Account section to print off past receipts.
Rewards Program
Join the My Baby Gifts Customer Rewards Program and start enjoying the benefits today. When you buy baby gifts from our online store you automatically start receiving rewards points that can be used for future purchases. Please visit our Rewards Program page for more information. You can generate rewards points through your business purchases and then use the reward points at your own leisure.
---
How to Register
If you would like to register you company with us, please use the contact page to send through the following information. A staff member will be in contact with you shortly after.
- Company Name
- ABN
- Telephone
- Email
- Contact Name
AFL
Zurich Financial Services Australia
WHSmith Australia
Westpac
Web Central
Vodafone
Visy Industries
Victoria University
Victoria Racing Club
Victoria Racing Club
Toyota
Toshiba Australia Pty Limited
The Myer Family Company Ltd
The Langham Sydney
The Boston Consulting Group
The Australian
Telstra Corporation
Swift Networks Pty Ltd
Suncorp
Stockland Pty Ltd
St Vincents Private Hospital
St Vincent's Hospital
St George Bank
Sportsbet
Southern Cross Austereo
Sony Pictures Television
Skilled Group
Siemens Limited
Sennheiser Australia Pty Limited
Seagate Technology
Santos
RSL
Reece Pty.Ltd

REA Group
PwC
Pitcher Partners
PepsiCo
Origin Energy
Orica
Ord Minnett
Oracle
Optus Pty Ltd
Officeworks
Office Choice Limited
Nowicki Carbone
Nine Network Australia
Nike Australia
Nielsen Online
News Corp
Nestle
National Rugby League
National Australia Bank
Moray & Agnew
Monash University
Medibank
McAfee
Lloyds International
LJ Hooker
Lion
Lend Lease
Leighton Contractors Pty Limited

Ledified
KPMG
KONE Elevators Pty Ltd
iSelect Pty Ltd
IMB
HOSTPLUS
Honeywell Ltd
Holding Redlich
Grocon
GE Capital
Frucor Beverages
Foxtel
Fou Seasons Hotels & Resorts
Fisher & Paykel
Fairfax Media Ltd
Esso Australia Pty Ltd
Ernst & Young
Ericsson Australia
EnergyAustralia
Deloitte Touche Tohmatsu
Coles
Coffex Coffee Pty Ltd
Coca-Cola Amatil
CHOICE
CBA
Castrol Australia
Canon Australia
BT Financial Group
Boral Ltd.
BlueScope
BHP Billiton Iron Ore
Bayer Australia Limited
Bausch + Lomb
Australia Post
ANZ
AMP
AMCOR
ALDI Store

If your company sends gifts to partner businesses and other firms then our corporate branding strategy is a perfect gift giving solution. With our custom printed ribbons, you can now send us your company design and we can have this printed up into ribbons. Every time you place an order with us, we will ensure your corporate ribbon is used to wrap the gift box.