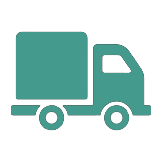 STANDARD DELIVERY - $9.95
+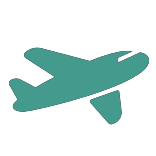 EXPRESS DELIVERY - $13.95
+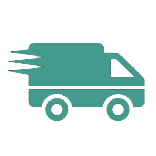 SAME DAY MELBOURNE - $14.95
+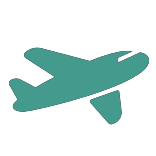 FREE EXPRESS over $180
+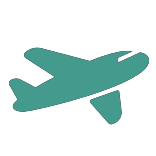 INTERNATIONAL DELIVERY
+
Estimated Delivery Times:
---
PLEASE ADD 1-2 Days Delays due to Covid (does not apply to Same Day Melbourne)
1.Standard Delivery

- VIC Areas 1-3* business days
- NSW Metro Areas 1-3* business days
- QLD Metro Areas 2-4* business days
- SA Metro Areas 1-3* business days
- TAS Metro Areas 1-3* business days
- WA Metro Areas 2-4* business days
- ACT Metro Areas 1-3* business days
- NT Metro Areas 2-4* business days

2.Same Day Melbourne Delivery

Same day delivery is available to the suburbs in the drop down list above. Orders must be in before 12pm for same day delivery from Mon-Fri. We use a local Melbourne courier company to deliver, and items are typically delivered between 10am-5pm.

3. Express Delivery

Express shipping to major capital cities only. Orders in by 1pm. If your destination postcode is not inside the Express Zone Network, the 'Express' shipping option will not appear.
* There are delays outside our reach which may delay this delivery period.
* Products over 20kg in cubic weight are charged a surcharge of $10.00
Order Tracking
Signature on Delivery
Change Shipping Address
Australia Wide Shipping
Hospital Delivery
Melbourne Hospital Delivery
Delivery Schedule
Express Delivery
Gift Card
Melbourne Delivery Service
Payment Methods
Order tracking:
Standard and Express deliveries can be tracked online. When your order is dispatched through the eParcel system, you will be contacted by eParcel with your consignment number. Please use this number to track your parcel through the Australia Post website.
Signature upon delivery:
All deliveries are sent through Australia Post and Local Melbourne courier companies. If no one is present when the parcel arrives a calling card will be left at the address to notify the recipient of the attempted delivery, including details as to where the parcel may be collected, usually the nearest Post Office shop. My Baby Gifts is not responsible for any delay in delivery as a result of the recipient not being present to sign for the gift. For Melbourne same day deliveries we use our own local Melbourne courier which means we are more flexible on delivery.
Changing shipping address:
Once an item has been dispatched it becomes very difficult to intercept it. For this reason we urge our customers to double check that they have provided the correct delivery details as well as ensuring that the mother will still be in hospital, if applicable. Shipping details may only be changed if your order is yet to be dispatched. Please contact us as soon as possible if you wish to make any changes to the delivery address, in some circumstances if you gift has not arrived at the local LPO we may be able to get it redirected.
Australia-wide Delivery
My Baby Gifts ships Newborn Baby Gifts Australia-wide. Gifts can be delivered to residential homes, business addresses and Post Office Boxes (PO Boxes). We use Australia Post for standard and express deliveries. Same day deliveries to Melbourne are via a courier service and cannot be delivered to PO Boxes.
During the checkout process, be sure to have the correct name and shipping address of the gift recipient. Gifts that cannot be delivered or are returned due to an incorrect address will incur a re-delivery fee no less than the cost of standard delivery.
Hospital Delivery Service:
When sending items to a hospital, we recommend you consider the length of the mothers stay in hospital in contrast to the delivery time. In the case of a gift arriving to the hospital after the mother has been discharged, the hospital will then typically make contact with the recipient to organise delivery. The recipient may also be asked to collect the gift from the hospital. If you decide to send an item to a hospital and it arrives once the mother has been discharged, it is not the responsibility of My Baby Gifts to organise a re-direction. My Baby Gifts can only ensure deliveries to the initial delivery address specified. It may be more suitable to have the gift delivered to the home address. Please also note that couriers to hospitals do not deliver the gifts directly to the recipient. All parcels requiring a signature upon delivery are signed for on behalf of the hospitals mail-room, and are then passed onto the patient.
Melbourne Hospital Delivery
My Baby Gifts offers same day delivery to most hospitals in the Melbourne Metropolitan area. If you wish to send a newborn baby gift directly to a hospital in Melbourne, we suggest you select the same day delivery option on checkout. We use a courier service for same day Melbourne deliveries. Orders placed before 12pm Melbourne time can be delivered same day. View our list of Melbourne Hospitals with same day delivery.
Interstate Hospital Delivery
We do not recommend sending a gift to the hospital as most mothers are only in for 2 days, some even less. Some hospitals discharge mothers on the second day or place them to a hotel to rest. My Baby Gifts does not take any responsibility for deliveries to hospitals where the mother is discharged before the gift arrives. Since we are not a courier company, delivery times are out of our control.
Delivery Schedule:
Please note that couriers do not operate on weekends, or public holidays. All orders must be in by 1pm for same day dispatch. Orders placed after 1pm will be dispatched on the following business day. Orders placed on weekends will also be dispatched on the following business day. All orders are subject to the delivery periods as listed below, which apply from the time of dispatch. Please note that these are estimated delivery schedules, and that parcels may arrive a few days before or after the time frames listed. Weekends are not included in the delivery time.
Express delivery service:
My Baby Gifts offers an express delivery service to most capital cities. Orders must be in by 1pm for same day dispatch.
The shopping cart will determine if your selected destination postcode falls within the Express Network. If it does not, the option to choose 'Express' will not appear and 'Standard' shipping will be the only option to select.
Every order you make with My Baby Gifts comes with a free gift card valued at $3.95 There is no need to add it to your cart when you checkout. They are automatically added with every order sent out.
What should I do if my parcel does not arrive?
We ask our customers to please understand that at times there are circumstances beyond our control that may delay delivery of parcels. In the case of a parcel not arriving within the specified delivery time it is common to wait three business days before opening a dispute. This allows for the recovery of time for any delays that may have been experienced during transit. If the gift fails to arrive after this extended time period, we will then open an enquiry with Australia Post or the courier agency to locate the parcel.
Newborn Baby Gifts Delivered to Melbourne & Victoria
My Baby Gifts offers standard shipping, express delivery and same day courier delivery to Melbourne metro suburbs. Standard and express delivery is available to regional Victoria. We can deliver to all residential homes, business workplace address and PO Boxes in Melbourne and throughout Victoria. Same day delivery via courier is available to most Melbourne metropolitan suburbs and hospitals.
Payment Methods:
At My Baby Gifts we offer the convenience of credit card payment through Visa, MasterCard and American Express (AMEX). Payment can also be made through PayPal, even if you don't have a PayPal account. Please contact us if you have any queries regarding our payment methods. All items must be paid for in full before they are dispatched. If you experience any problems with online shopping system, you are welcome to contact us during business hours to place a phone order - please see our contact page for our full contact details.