Baby Hampers Delivered to Hobart 7000
FREE Express Delivery to Hobart (min spend $180)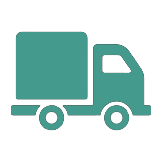 STANDARD DELIVERY to Hobart - $9.95
+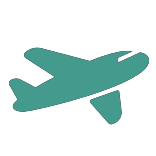 EXPRESS DELIVERY to Hobart - $13.95
+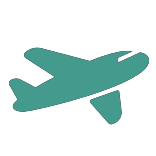 FREE EXPRESS over $180 to Hobart - $0.00
+
Our baby gift shop sends beautiful baby hampers across Hobart daily. We specialise in unique personalised nappy cakes and gift sets from local brands that you can trust. Our years of experience mean that you are always in good hands.
Baby Gifts delivered to Hobart TAS
The team at My Baby Gifts specialises in sending gifts for newborn babies to homes, workplaces and hospitals in Hobart, Glebe, Battery Point, West Hobart and Hobart. We are well aware of the logistical issues when delivering to hospitals and always ensure the recipient will still be admitted before we dispatch. In many cases most people only learn of the baby 2-3 days after and this is normally the mothers stay in hospitals in Hobart. We will always call hospitals in Hobart prior to delivering your gift to avoid delays.
The staff at My Baby Gifts are here and ready to assist you with your order. Being in the baby gift giving business for 11 years now has been such a delight, serving all our wonderful customers in Hobart and Hobart. We strive to make online shopping for baby gifts in Hobart easier for our customers. With express guest checkouts and secure online shopping, My Baby Gifts is your online baby gift specialty shop!
Our Best Selling Hampers in Hobart
We Offer Baby Hampers Delivered to Hobart daily
Sending Baby Gifts to Hobart has never been easier. With our secure online ordering system your information is transmitted over an encrypted port. Over the years we have introduced a lovely range of newborn baby gifts and made them available on offer to all customers across Hobart and Australia. These gifts are elegantly arranged and designed to work in harmony with each other. With each new season we release our latest range and always strive to source a good variety of clothing. We work relentlessly to bring our customers in Hobart and abroad great quality gifts that everyone will adore. My Baby Gifts also services all of Hobart and suburbs of Glebe, Battery Point, West Hobart and South Hobart.